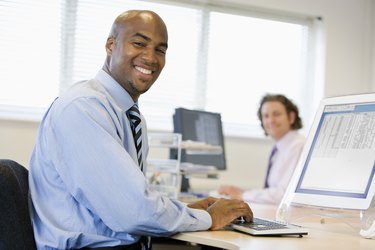 "Cookies" are text-based files that contain information relating to the webpages you view with your Web browser. While cookies are all stored in the same folder on your computer, some of them are hidden to prevent just anyone from being able to view the important information contained inside of them. If you want to find hidden cookies on your computer, you'll first need to tell Windows that you want to be able to view hidden files, period.
Step 1
Enable the viewing of hidden files on your computer by opening up Windows Explorer (which can be done by opening any folder on your computer) and clicking on "Tools." From the "Tools" menu, enter the "Folder Options" utility. Click "View" and then check the option that allows you to view hidden files and folders. Click "OK." Return to your desktop.
Step 4
Type "cookies.txt" into the "Search" bar. This is the name of a specific cookie on your computer. When it displays in the "Search" results, right click on it and click "Open File Location." This will display the location that cookies are stored on your computer. You will be able to see all of the cookies in this location, even the hidden ones.