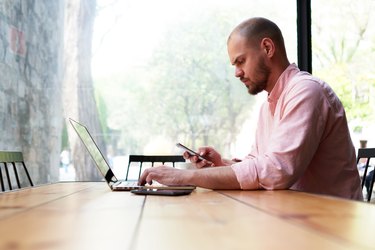 The paid versions of Kaspersky's Anti-Virus, Internet Security and Total Security applications require a 20-digit license key for activation. Depending on the number of license slots that you purchased, you can use the same license key to activate Kaspersky applications on different computers. If you have lost your Kaspersky license key, you can find it by visiting either the Licensing or the Support pages on your Kaspersky installation.
Finding Your Kaspersky Product Key
Open your Kaspersky installation, and then click the "License" option. On the Licensing pop-up window, check next to "Key" to find your 20-digit license key. Alternately, click "Support" on the Kaspersky window to find your license key listed next to "Key." If you no longer have Kaspersky installed, check within the confirmation email that you received for your Kaspersky purchase; if you purchased the physical version of Kaspersky, check within the first page of the user manual for the license key code. For safe-keeping, you can add the license key to your My Kaspersky account. To add your license key, sign in to My Kaspersky, click "Devices," and then click "Licenses." Enter your license key and then click "Add Code."