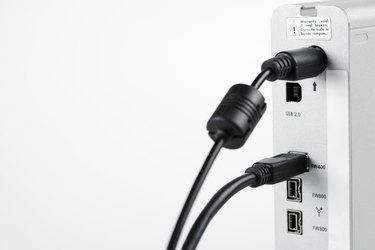 An NAS device is a "network attached storage" device. This is a computer hardware component like a jump drive or external hard disk drive that is being shared over a network. Once connected to the network, your NAS device will share the general IP address of your own computer. Therefore, if you want to find out the IP address of your NAS device you just have to find out your computer's IP address through the Control Panel.
Step 3
Click "Network and Sharing Center."
Step 4
Left-click the "Change Adapter Settings" icon. Right-click on your computer's network connection icon and click "Status." The screen that appears will have the IP address of your computer, which is also the IP address of your NAS device.