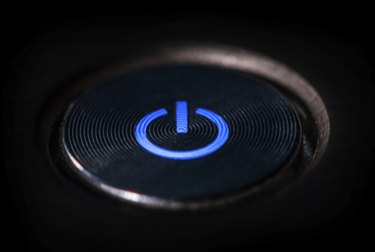 Don't compromise information on your network if you are having problems with your Buffalo LinkStation Pro Duo. Reset the LinkStation Pro Duo to clear up any issues you are having with the device. You can reset your LinkStation by using the device's initialization feature. This reset procedure will restore all settings back to their factory default configuration.
Step 1
Turn the power switch to the "Off" position. Your LinkStation will shut down. It will take roughly 90 seconds for the shut down to complete.
Step 2
Hold down the function button and turn the machine back on. The blue function LED on the LinkStation will begin to flash blue. The function button is located on the back of the device, while the function LED is located on the front.
Step 3
Hold down the function button for six seconds while the function LED is flashing. The machine will reset.