Canon ImageRunner multifunction copier devices are programmed to display certain error and status codes based on hardware events like power outages and network failures. All modern Canon copiers run eCopy software for connecting to a network and managing copy jobs. When you see an error or status code on a Canon copier, you can clear and reset it through the eCopy user interface.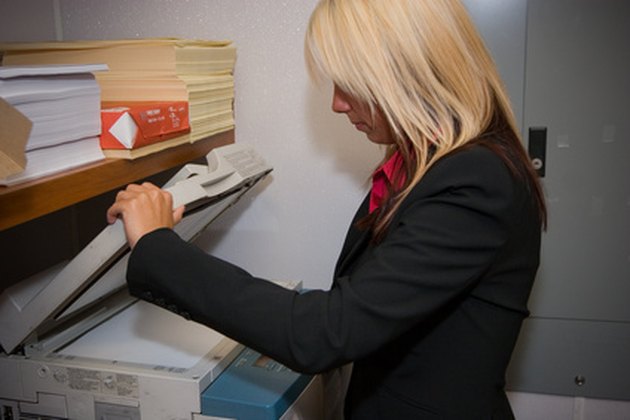 Step 1
Tap the "Additional Functions" button on your Canon copier.
Step 2
Press the "2" and "8" keys on the number pad simultaneously, and then quickly release them.
Step 3
Tap the "Additional Functions" button again.
Step 4
Tap the "Copier" button when you see the "System Management" screen.
Step 5
Press the "Function" button and then the "Clear" button.
Step 6
Tap the "ERR Button" to highlight all error and status codes that are active.
Step 7
Press the "OK" button, and then restart the copier to finish clearing the error and status codes.