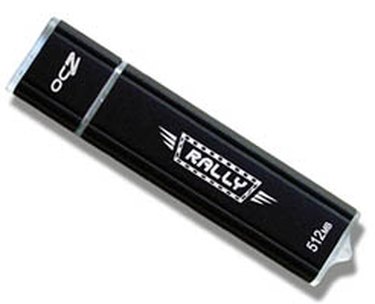 USB flash drives are used to carry and transfer large amounts of data in a small and easy-to-carry device. If your computer displays an error that the flash drive is unrecognizable when you attempt to transfer data to or from the device, it means your drive needs to be re-formatted. You can easily re-format the drive by using the formatting option provided by your computer's operating system.
Step 1
Unplug the USB flash drive from your computer and connect it into an open USB port on a different computer. Check to see if the flash drive works correctly on the second computer, which will indicate the problem is with the USB port on the first computer and not the flash drive itself.
Step 2
Plug the flash drive back into the original USB port if the drive is not being recognized in a second computer. Click on the Windows "Start."
Step 3
Choose the "Control Panel" option and then scroll through the list of options and click "Administrative Tools." Double-click the first option that appears in the new menu screen labeled "Computer Management."
Step 4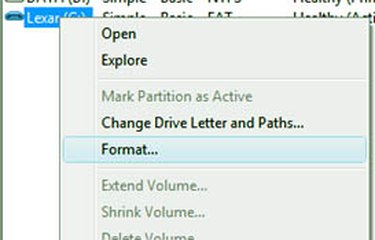 Scroll down through the options in the right panel of the new window that will pop up and click on the "+" sign next to the entry labeled "Disk Management." Find the name of the USB flash drive in the center panel of the window and right-click it. Click on the option named "Format..." from the menu that will appear.
Step 5
Wait for a box to pop up, asking if you want to format the drive and click "Yes." Choose the option labeled as "NTFS" from the drop-down menu. Click "Start Format."
Step 6
Navigate back to the Control Panel once the formatting process has completely finished. Click "Device Manager." Click "Continue" if your operating system opens a new window asking what action you want to take.
Step 7
Click on the plus sign next to the "Universal Serial Bus Adapters" option to bring up a new menu. Right-click on the USB port you are using and choose "Update Driver." Wait for the driver to finish downloading and then attempt to use the USB flash drive again.
Tip
If the USB port on your computer does not work, you will either need to take the entire PC to a computer repair shop or manually replace the entire motherboard on your own.
Warning
Any data that was on the USB flash drive will be completely wiped out once the formatting process is finished.