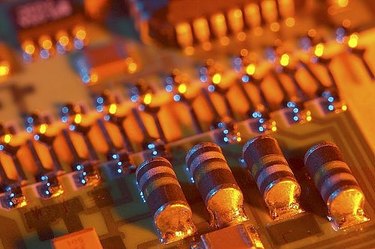 The minute your computer's hard disk starts to act flaky, make sure you have an up-to-date backup. Then you can do some simple diagnostics and repairs. Both Windows and Mac OS come with built-in hard-disk utility software that scans your hard disk for errors and attempts to fix them.
Step 1
Double-click on My Computer to open the My Computer window.
Step 2
Select the disk that you want to diagnose and repair.
Step 3
Choose Properties from the File menu. You should see the Properties window for the drive that you selected.
Step 5
Click the Check Now button under Error Checking Status.
Step 6
Depending on your version of Windows, choose either "Thorough" or "Scan for and Attempt Recovery of Bad Sectors."