If you have an older television set, you may need an HDTV converter. An HDTV converter will convert the digital signal into one that is usable for your older analog TV. Although some HDTV converters can be expensive, there is no reason for you to pay a lot of money for one, especially since they are available for free if you know where to look. There are a number of sources for a free HDTV converter.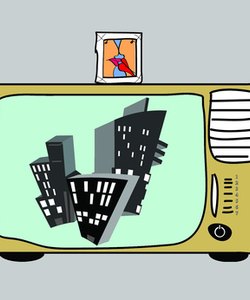 Step
Apply for up to two free $40 coupons off the price of an HDTV converter box at the U.S. government's digital television information site (see Resources). The site will have information on applying for the coupons as well as a list of affordable HDTV converters that can be purchased with the coupons.
Step
Request a free HDTV converter box on Freecycle (see Resources). Freecycle is a voluntary group based in different communities across the country and the world who offer and request free things to and from each member. Choose the Freecycle organization branch closest to you on their home site and register. Post a request on their forum for a free HDTV converter box. Many people who may have used such a box for their old analog TV will want to get rid of it once they upgrade to a digital TV set.
Step
Request a free HDTV converter on free classified sites like Craigslist and eBay Classifieds (see Resources). Post a request in the local classifieds of each site under "Requests." Some people may be willing to give you the converter if they have upgraded their TV set.