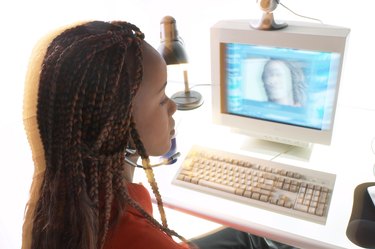 Skype is a communication program that allows you to add a number of contacts you can communicate with using instant texts and video chats. Skype displays contacts organized in groups in its interface. You may want to hide the contact groups or contacts if you want more chat space or don't want to view offline contacts. Fortunately, Skype allows you to hide contacts in seconds.
Step 1
Launch Skype and log on to your account using your Skype username and password. You should see your contact list organized in groups.
Step 2
Click the "Contacts" menu located on the top. Scroll down the drop-down menu and click "Hide Contact Groups." Skype hides the contact groups.
Step 3
Click the "View" menu if you are using Skype for a Mac and want to hide offline contacts. Uncheck the "Show offline contacts" option. If you are using Skype for a PC, click the "Contacts" menu on the top, highlight "Hide Contacts Who" and click the contact-hiding preference you want to use.