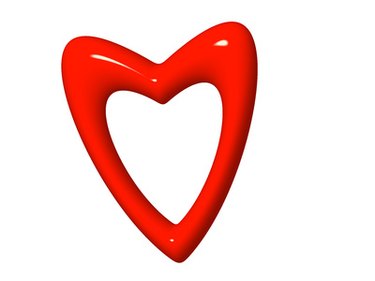 Windows keyboard shortcuts allow you to create special characters and symbols that are not commonly available on standard keyboards. One of these symbols is the heart symbol. You can insert the heart anywhere inside your Microsoft Outlook email message, no matter which version of Outlook you are using. The shortcut also works in other programs, such as Notepad and Microsoft Word.
Step 1
Open Microsoft Outlook. Click on "New" and choose "Mail Message."
Step 2
Type your recipient's email address in the "To:" box and compose your message and email subject.
Step 3
Click on the place where you want to place a heart symbol. Make sure your text cursor is in the correct position.
Step 4
Press and hold the "Alt" button on your keyboard. While holding "Alt," press the "3" button on your right-side number pad. The heart will appear immediately. If it does not, press "Num Lock" above the right-side number pad and try again.