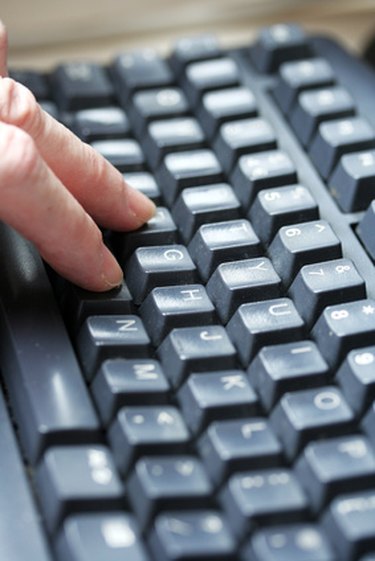 Microsoft Excel is a program that you can use to enter, format and manipulate large amounts of data. There may be times when you want to enter several rows of data into a cell. However, while pressing the "Enter" key in a word-processing program may produce a new line, all that key does in Microsoft Excel is move you to the next cell down. In order to insert a hard return into a cell, you need a keyboard shortcut.
Step 1
Click on the cell where you would like to enter the return.
Step 2
Press the "Alt" key and keep it held down.
Step 3
Press the "Enter" key, making sure you are holding the "Alt" key down at the same time. Excel enters a return into the cell.