Java is an object-oriented programming language created by Sun Microsystems that allows developers to create applications capable of running on any system with the Java Runtime Environment (JRE) software installed. Although Sun recommends running the most current Java update on your machine, they provide all previously released updates for users wishing to downgrade. After removing your existing JRE version, downloading and installing an older update is a quick task.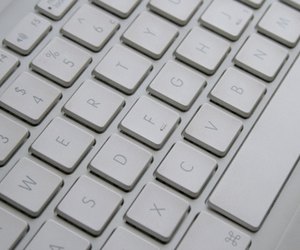 Remove Your Existing Java Version
Step
Click the Windows "Start" button and select "Control Panel." The Control Panel menu item may be located in the "Settings" folder on some machines.
Step
Double-click the "Programs and Features" icon in Windows Vista or Windows 7. Double-click "Add/Remove Programs" in older versions of Windows.
Step
Locate Java in the list of programs, select it by single-clicking its name, then click the "Uninstall" or "Remove" button.
Step
Restart your computer after the uninstall process completes.
Download and Install an Older Java Version
Step
Open a web browser window and navigate to Sun's Java technology products download page (see Resources).
Step
Locate the "Java Platform Standard Edition (Java SE)" heading, select the version you want to install (e.g., "JDK/JRE - 5.0" for version 5), select your preferred version update from the adjacent drop-down menu and then click "Go."
Step
Click the "Download JRE" link, select "Windows" from the "Platform" drop-down menu, check the "I agree..." box and then click "Continue."
Step
Click the link below the "Windows Offline Installation" heading, save the installer file to your computer when prompted, then close your browser.
Step
Double-click the icon of the installer file you downloaded in the previous step and then follow the onscreen instructions to install the selected Java version on your computer. The JRE software will be ready to use as soon as the installation process completes.