JavaW.exe is a file associated with the program Java, a free format that allows computer users to see certain animations, open certain chat programs and run a variety of other Internet-based programs. In order to install the JavaW.exe file, a computer user must first go to the Java website and download the file.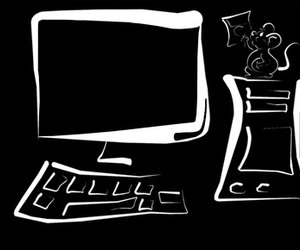 Step
Go to Java.com. Click on the button that says "Free Java Download." This will take you to a new screen. Click on the button to "Agree and Start Free Download." A download screen will pop open. Press "Save File" to begin the download onto your computer.
Step
Locate the file on your computer where it was downloaded. If you cannot find it, perform a Search by pressing "Start," select "Search" and then locate the file "javaw.exe." When the file is found, double-click on it to begin the installation process. Follow the instructions that are provided in the install wizard.
Step
Restart your computer. After the installation is complete, you will be asked to restart your computer for the file to take effect. Press "OK" to begin the restart process. When your computer boots back up, JavaW.exe will be installed.