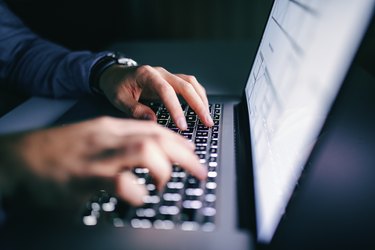 GoDaddy has become one of the most popular web hosting platforms on the internet today. Thanks to a wide variety of resources and tools in addition to highly competitive subscription rates, GoDaddy currently powers a variety of business and personal web platforms. The cPanel Hosting platform is one of several in-demand tools that are currently available through GoDaddy. You can access your GoDaddy cPanel using a few relatively straightforward steps.
Exploring the Basics of cPanel
For those who may not be familiar with cPanel, this particular platform can be thought of as a "hub" for all of the major functions that keep a website up and running. Using cPanel, you can accomplish a variety of critical tasks, including setting up email addresses, uploading various files to your server, routing and connection domains, building and managing databases and more.
Where cPanel becomes particularly useful is for small- to medium-sized business owners who are overseeing elements of their own IT infrastructure. Thanks to the macro-level approach provided by cPanel, network administrators can make the necessary changes and adjustments to their IT systems at a rapid rate of speed.
cPanel is not a direct product of GoDaddy. In fact, you can access cPanel through a variety of hosting platforms. cPanel can also be used as a standalone product by purchasing a user license through the product website. That being said, the fact that cPanel can be automatically integrated into a company's web architecture simply by signing up for GoDaddy's web services is a priceless convenience.
Accessing the cPanel Login in GoDaddy
If you are ready to begin using cPanel through your GoDaddy account, the simplest way to achieve this is to navigate through the GoDaddy web portal. First, you will need to log in to your account. After completing this, locate the Web Hosting icon from the series of products displayed onscreen. Click on the web hosting product, which should then reveal an option to access your cPanel. Finally, click the "Manage" button displayed on the page to gain full access to your cPanel interface.
From here, you will be able to access all of the cPanel functions you need to effectively manage your web platform.
Alternative Methods for Accessing cPanel
You can also access your GoDaddy cPanel interface directly through the URL input field on your web browser. Insert your domain name, followed by /cpanel. At this point, your browser should point you to the cPanel login page. From here, you can input your login information and directly access your cPanel tools.
Regardless of which particular method you choose, you should be able to successfully take advantage of cPanel's versatile offerings, including the GoDaddy file manager and other powerful tools. While cPanel may not be a turnkey solution for every challenge you encounter while hosting your web platform, it certainly will be an indispensable resource in a wide array of logistical situations.
For those who may have additional questions about the benefits of cPanel and how they can be accessed via GoDaddy, a variety of helpful educational resources and support documentation is currently available through the GoDaddy website.