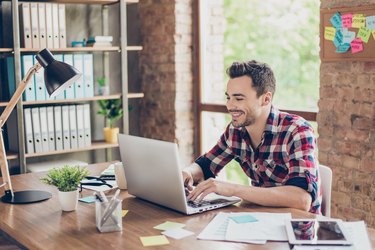 In today's world of "digital everything," interactivity and engagement are considered prime measures of value and appeal, particularly in professional applications. Whether you are developing a website or creating a presentation for your colleagues, enhancing your work with an additional degree of connectivity and dynamic user interfacing will add a degree of polish and sophistication that stands out from the crowd.
Although many extremely complicated, code-driven methods of improving engagement are now available to developers, even the more classic, time-tested tactics are still proving effective on a daily basis. One such example is incorporating hyperlinks into JPEG files. This relatively straightforward process can dramatically improve navigation for audiences and ensure that your content is traversed smoothly and organically by your intended recipients. Adding hyperlinks to your JPEG files can be accomplished relatively quickly and easily, regardless of the particular medium you are working in.
Create a Hyperlink in JPEG Files
The first steps you must take to add a hyperlink to your image is to determine the specific platform in which your JPEG will be presented. For example, if you are embedding a clickable JPEG into a PowerPoint presentation, you will use a different series of tools than if you were integrating this same image into a website. Fortunately, however, the steps for placing a link into your image can be completed without too much effort, regardless of the platform you are using.
If you are embedding a link into a JPEG file within a PowerPoint presentation, you can do so by right-clicking the image file within the presentation and selecting the "Hyperlink..." button from the drop-down menu. At this point, you will be prompted to provide the hyperlink of the website you are planning on sending users to when they click your image file.
Embedding Hyperlinks in JPEGs for Websites
Depending upon the specific web editing platform you are using, you can embed a hyperlink in a JPG file that can then be accessed by users browsing your website with one or two clicks of the mouse. For example, if you are using the Squarespace web editing platform, you can hover over the image you have placed on the website, select the hyperlink button (represented by linking chains), and inputting the URL for the website you would like to link to.
In other web builders, such as Adobe Dreamweaver, you will also have the option to incorporate the hyperlink by directly editing the HTML code of the site itself. With this level of customization also comes opportunities to fully personalize the look and feel of the hyperlink being used. If this degree of tailoring is integral to your web development needs, you can do so without an extensive degree of effort.
Exploring Important Considerations
Although it may sound obvious, it is essential that you test all of your hyperlinks before publishing your website. In some situations, a hyperlink may send online audiences to a website that, although originally in existence at the time the link was created, as now stopped functioning entirely. Taking the time to refresh these hyperlinks can help you avoid any embarrassing missteps over time.