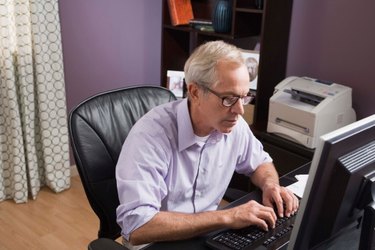 For those who are hard of seeing or are color blind, the typical white screen with black writing on your computer can cause problems. Instead of struggling to see what your computer screen says or what you've just written, you can invert the colors on your screen to have black screen with white writing. This simple trick will help you read your screen better with straining your eyes while at home or in the office.
Step 1
Click the "Start" menu to open your Start Menu.
Step 2
Type "Magnifier" in the search box located at the bottom of the Start Menu column. Press "Enter."
Step 3
Click the "Gear" icon on the Magnifier task bar to open the Magnifier Options.
Step 4
Click to check the box next to "Turn On Color Inversion."
Step 5
Click "OK" to invert the colors on your computer screen.