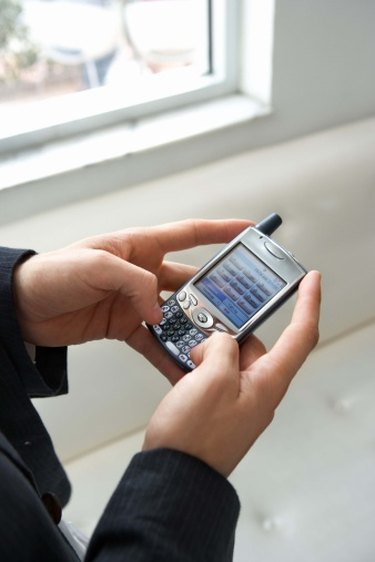 YouTube automatically stores the history of every video you view online. From the mobile website, this information is listed in your account settings, but it can also be seen using the YouTube app, which was made available to mobile devices in 2007. Accessing your viewing history will vary depending on the type of phone you have.
App History
Step 1
Press the YouTube icon on your cellphone.
Step 2
Tap "More," in the bottom right corner.
Step 3
Tap "History." The results may take a while to load if you are on Edge or a slow Wi-Fi connection.
Web History
Step 1
Type "m.google.com/youtube" in your phone's Web browser.
Step 2
Sign in with your username and password and click "Sign In."
Step 3
Click your name in the upper right corner and select "Settings."
Step 4
Click the "My Videos & Playlists" link near the top of the page.
Step 5
Click "History" on the left side of the screen. Your viewing history will display in random order, with the option to add or clear specific videos.