An emoticon or smiley face is a textual representation of facial expressions or emotions. Emoticons are created by using combinations of punctuation, symbols and letters found on computer keyboards. The broken heart emoticon is generally used by Facebook members to convey that someone has broken their hearts or they have broken hearts. Although there's no facial broken heart, there's a series of symbols you can use to create a broken heart emoticon.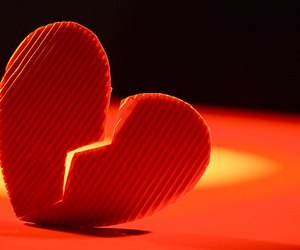 Step
Click in the location on Facebook where you wish to use the broken heart emoticon. You can use the broken heart emoticon as your status, add it in a comment or post it during a chat.
Step
Type "<" to form the bottom of your broken heart.
Step
Add a "/" to represent that your heart is broken. The symbol now looks like this: </.
Step
Type a three "3" to create the top of your broken heart. The finished emoticon looks like this: 3.