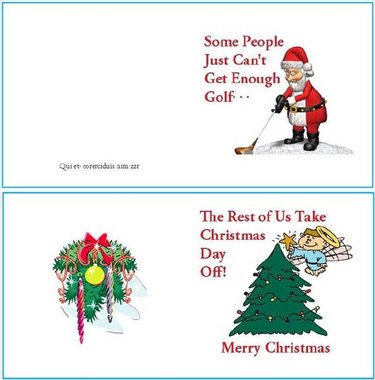 Making a greeting card in Adobe's InDesign isn't as easy as creating one in a dedicated greeting card program, but InDesign gives you freedom of design you won't often find elsewhere. Follow a few basic steps and you will understand how to set up your project in InDesign and create your card.
Step 1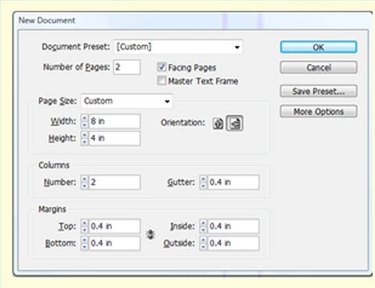 Open InDesign. Select "File," then choose "New Document." When the "New Document" dialogue appears, fill in the paper size and orientation for your greeting card. You will need two pages in your InDesign greeting card project: one for the two-page front side and one for the two-page back. When you have finished, click "OK" and the document opens.
Step 2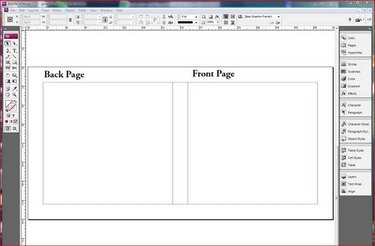 Set up your page layout. Remember: Each of your two pages has two columns, and each column represents one page in your finished card. Label each page by selecting the Type Tool and using it to drag and release a type box in the margin above each column where it won't get in the way of your design. The label you type into the type box should tell you "where" the page is located (for example, front page, inside left, back page and inside right).
Step 3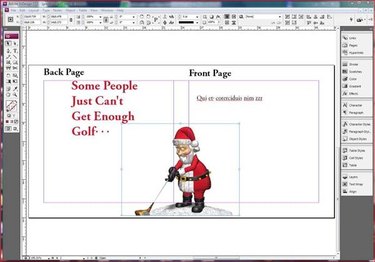 Place the graphic and text elements on the pages. Place your text as described above. Place your graphics by clicking "File," then "Place;" navigate to the directory where you have stored your graphics and double click on the graphic. Move the curser to the general area you plan to locate the art and left click to drop it onto the page.
If you don't like the way any page looks, use the Selection Tool (black arrow) to move the elements around until you are satisfied with your layout.
Step 4
Remove your page labels by right clicking on each label in turn and selecting "Delete" from the drop-down menu.
Step 5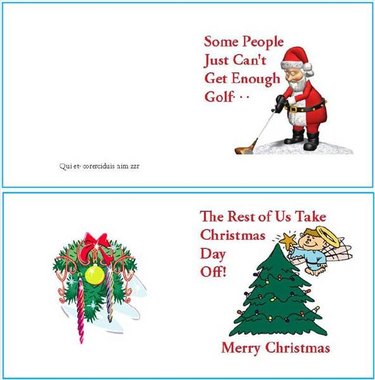 Click "File," then choose "Save" to save your document. When the "Save As" dialogue opens, key in a name for your card, select a location on your computer (usually "Documents") where you want the file saved and click "OK."