For the best performance when using Adobe Flash Player from your browser, you should close all other windows and tabs and quit any applications that are consuming network bandwidth. If Flash continues to perform poorly even when your PC is consuming minimal resources, you may need to update or reinstall certain software, such as your graphics driver, or turn on Hardware Acceleration, a feature of Flash Player that uses your video card to improve the quality of playback.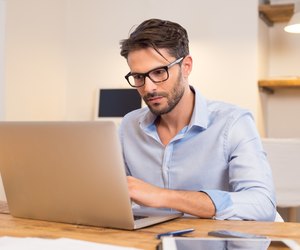 credit: Ridofranz/iStock/Getty Images
Enable Hardware Acceleration
Step
Navigate to the video you want to watch and then right-click the media player.
Step
Select "Settings" from the context menu to open Adobe Flash Player Settings and then click the "Display" tab.
Step
Check "Enable Hardware Acceleration," click "Close" and then restart the browser.
Update or Reinstall Flash Player
Step
Browse to the Adobe website (link in Resources) and then check under Version Information to see which version of Flash Player is installed to your system.
Step
Find your browser in the table on the bottom of the page and then check the adjacent cell to see the latest version for your software.
Step
Download and install the update (link in Resources) to your browser, if applicable. If your browser is already up-to-date, download the uninstaller for Flash Player (link in Resources).
Step
Close your browser and launch the uninstaller. Follow the on-screen prompts to remove the software from your computer.
Step
Restart your computer when the process completes and then launch your browser. Download and then reinstall Flash Player.
Update Your Graphics Driver
Step
Press "Windows-X" from the desktop to open the Start menu and then select "Control Panel" from the options.
Step
Select "Small Icons" from the "View By" drop-down menu in the top right and then choose "Device Manager" from the list of modules.
Step
Double-click "Display Adapters" and then right-click your graphics card.
Step
Select "Update Driver Software" from the context menu and then click "Search Automatically for Updated Driver Software."
Step
Follow the on-screen prompts to install the update to your graphics card if Windows locates a new driver for your system.