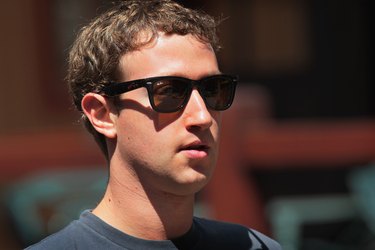 Facebook status updates do not allow text formatting, such as different fonts, colors or font sizes, at time of publication. However, you can decrease the text size for all status updates on a particular Facebook page in order to fit more text on the screen by zooming out on your browser. Zooming will affect other pages in your Web browser, not just Facebook, but you can zoom in and out on a per-page basis as needed.
Step 1
Sign in to your account at Facebook.com.
Step 2
Type your status update in the box at the top of the screen.
Step 3
Click "Share" to post your update.
Step 4
Press the minus key ("-") while holding down "Ctrl" to decrease the font size of your status update and all other text on the page.