If you need to open the System32 folder to access a file, ensure that you handle it with the utmost care, because System32 DLL files are essential to running system applications and processes. You may access the System32 folder with a few short steps. It is typically in the C:\Windows directory and is, arguably, the most important directory on Windows-based operating systems. Without the System32 DLL files, your computer would not function properly.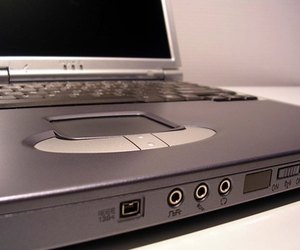 Step
Press the buttons "Ctrl," "Shift" and "Esc" simultaneously to open the Windows Task Manager tool.
Step
Click "File" and click "New Task (Run...)." This opens the command prompt.
Step
Type "start explorer" in the Command Prompt. Press "Enter." This opens Windows Explorer.
Step
Click "Desktop" under the "Folders" section on the left panel of the Windows Explorer.
Step
Click "Computer" on the right side of the Windows panel.
Step
Click the drive letter that represents your hard disk. Open the "Windows" folder.
Step
Scroll down to the "System32" folder. Double-click "System32."