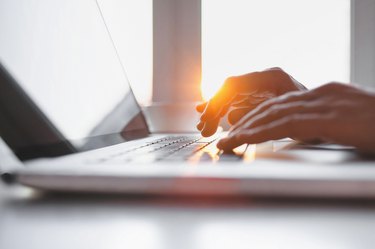 Information about your most frequently used programs is saved by Windows 8 and 8.1 as prefetch files in the Prefetch folder. By using these prefetch files, Windows can speed up the loading of your applications considerably -- but because the Prefetch folder can store up to 1024 files, it can increase in size over time. To free up some disk space on the system drive, delete the prefetch files during periodic maintenance.
Erase the Prefetch Files
Step 1
Press "Windows-X" to display the Power User menu and click "File Explorer" to launch the utility.
Step 2
Select the system drive. The system drive is the drive where Microsoft Windows is installed -- usually C:. Double-click the "Windows" folder to open it. If one of the administrators has hidden the folder, click the "View" tab in File Explorer and then check the "Hidden items" box in the Show/Hide group.
Step 3
Open the "Prefetch" folder. All prefetch files created by Windows are stored here. These are binary files, so you can't open them in a text editor; the files are not designed to be read by humans.
Step 4
Select the prefetch files you want to delete, press "Delete" and click "Yes" to confirm your action and delete the files. To select everything in the folder, press "Ctrl-A." To select several files, hold "Ctrl" and click each file.