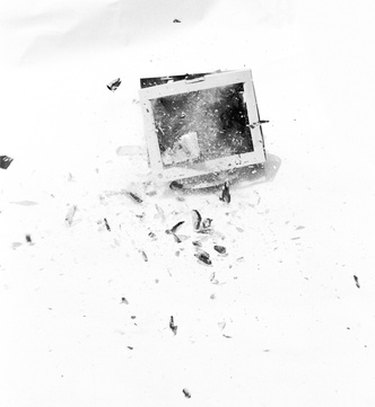 Files with the file extension .tmp are temporary files, used when you download data, by auto save functions in various software applications and during the installation process. Most temp files will automatically clear themselves after an installation or download is complete. Some files are needed for computer programs to continue functioning. If you have lost a text-based document these files can be useful to retrieve the text you have written.
Open a File with the File Extension Tmp
Step 1
Right click on the .tmp file, and a drop-down menu will open.
Step 2
Select "Open with" from the menu.
Step 3
Select "Notepad" from the list of applications. If Notepad isn't in this list click on "Choose program..." and select Notepad from the extended list of applications.