Sometimes after refilling a Lexmark print cartridge and replacing it in the machine, you will receive a print error and the printer won't function. There is a way to override the error message and get the machine printing again.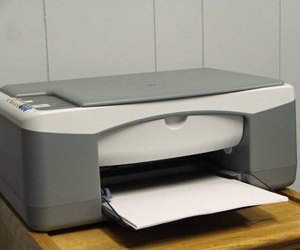 Step
Remove and replace the print cartridge. If that doesn't solve the error, move on to Step 2.
Step
Remove the print cartridge from the machine.
Step
Wet the end of a cotton swab with rubbing alcohol.
Step
Wipe the copper colored contacts on the print cartridge with the cotton swab to clean.
Step
Wipe the contacts in the printer where the cartridge sits.
Step
Replace the cartridge and try a test print. If removing residue for a clean connection didn't solve the error, move on to step 7.
Step
Turn off the printer.
Step
Unplug the printer from the power source and leave it unplugged for 15 to 30 minutes. This will reset the printer.
Step
Plug the printer back into the power source and turn it on.
Step
Print a test page.