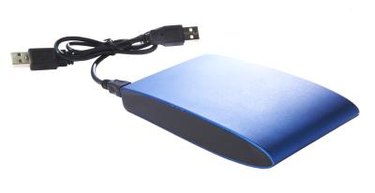 You may need to add an external hard drive to give yourself more storage space or security purposes. Once you have that hard drive installed, creating different partitions for different purposes can expand your available options. Partitioning an external hard drive is just like partitioning an internal hard drive -- just be sure that you are careful when you start your partitioning and make sure you are working with the external hard drive and not a drive with important data.
Step 1
Check your external hard drive to ensure that there is no data that you want on the hard drive. As soon as you start the partitioning process, all data on that drive will be erased.
Step 2
Click the Windows "Start" menu, type "mmc" into the Search field and press "Enter" to run the Microsoft Management Console.
Step 3
Click the "File" menu and select "Add Snap-In." Choose "Disk Management" from the list and click "OK."
Step 4
Right-click on the disk you want to partition. You can expand the partition, delete the partition or shrink the partition. You can also mark it as the primary partition if you like.
Step 5
Using the same shortcut menu, format all the partitions that you wish to use. You can also set their drive letters here, so your operating system will know which drive is which letter.
Tips & Warnings
Plan ahead how many partitions you want and what size they will be so you know how you will set this up when you get to that point.
Partitioning completely erases all contents of a disk immediately.