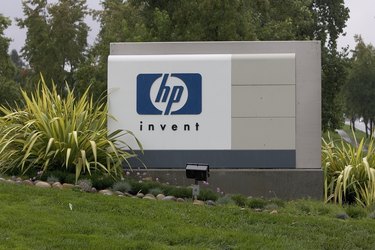 Printing an image with no borders produces a clean, sharp, professional-looking print. This is a great option for printing photographs, oversize images, greeting cards and other items that you would prefer not to be bordered by white edges. This option can also be used to print odd-sized documents, such as blueprints, diagrams and banners. Many HP inkjet printers have borderless printing options that cover a variety of paper sizes and types.
Step 1
Click the "Menu" button and choose "Control Panel." Double-click on "Printers." Right-click on your HP printer and select "Printing Preferences."
Step 2
Select your printer model from the drop-down menu. The printer preference option box will open for your specific printer model.
Step 3
Click on the "Paper Sizes" drop-down menu and scroll down to the borderless options. (Not all HP Printers will do borderless printing. If you don't see the borderless paper option, your printer does not support borderless printing.) Select your paper size and make sure it is marked as one of the borderless options.
Step 4
Check "Borderless Sizes Only" and select the type of paper that you will be using.
Step 5
Click on the "Print Size" drop-down menu and select "1 per page."
Step 6
Click "Print." Your image will be printed all the way to the paper's edge.