The Philips Universal Remote Control CL019 is able to control up to three devices including your TV, DVD player and cable or satellite receiver. In order to use the universal remote to control an electronic device, you have to program the remote to sync it with each device.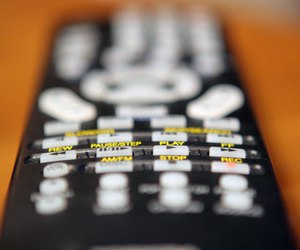 Step
Turn on the device you want to program.
Step
Press and hold the "Code Search" button at the top of the remote until the red indicator light stays on.
Step
Press and release the device button you want to program. For example, if you want to control your TV, press and release the "TV" button.
Step
Enter the 4-digit code from your user manual. See "Resources" to download the manual if you don't have it. The red indicator light turns off when you have programmed the remote correctly.
Step
Press the "Power" button on the remote, and the device should turn off.