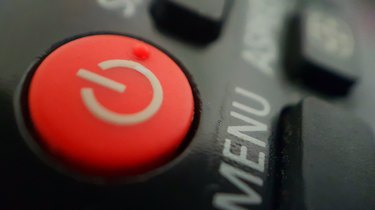 The Pioneer Universal Remote is one in a line of many universal remote controls manufactured by RCA. The Pioneer allows you to control all your entertainment center components with just the one remote. These components include your TV, DVD player, cable and stereo and must be programmed into the remote. The Pioneer removes the need for a clutter of remote controls on your coffee table and seamlessly switches from one device to another.
Step 1
Manually turn on the device you're programming.
Step 2
Press and hold the button on your Pioneer remote labeled "code search."
Step 3
Press and quickly release the button on your remote for the device that you wish to program. Do this while still holding the "code search" button.
Step 4
Release the "code search" button after you have selected your component and press the "on/off" button on your remote gradually until your component turns off. Once it responds, turn it back on with the remote.
Step 5
Press the "enter" button on your remote with the device on again and press any button on your remote. Once your device responds the Pioneer remote will be programmed with that device.