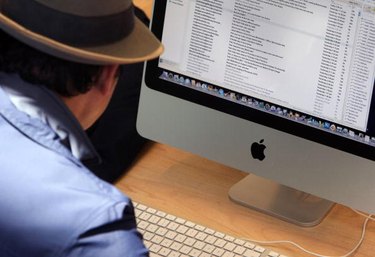 Every Mac computer comes with the iCal application preinstalled. By having this application launch upon logging in to your computer, you can have a calendar on your Mac computer's desktop from startup. Positioning the calendar on the desktop requires a few mouse clicks to accomplish.
Step 1
Click the "Finder" icon in the computer's dock, followed by the "Applications" folder.
Step 2
Double-click the "iCal" application icon to open the calendar application on the computer's desktop.
Step 3
Hold the "Ctrl" key and click the "iCal" dock icon. Move the mouse cursor over the "Options" option, and click the "Open at Login" option. Now, the iCal calendar application will automatically open on the computer's desktop when you turn on the computer.