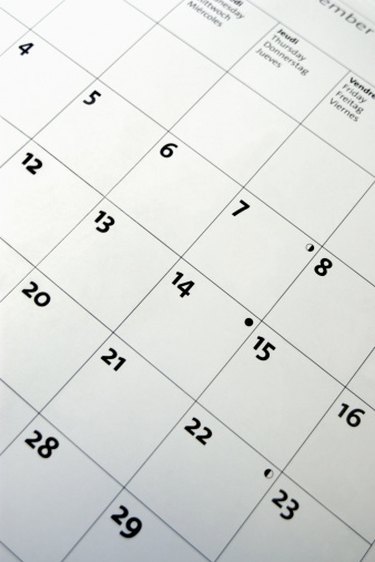 Members of a SharePoint site are able to manage, contribute and access digital resources online, such as calendars. To access a SharePoint calendar, you need to have valid login credentials. One of the benefits of using a SharePoint calendar is that you are able to access it wherever you access the Internet. If you want to print a SharePoint calendar from your home computer, you must use the Microsoft Outlook application.
Open SharePoint Calendar in Outlook
Step 1
Open the calendar that you want to print on the SharePoint website.
Step 2
Click "Connect to Outlook" in the "Actions" group on the "Calendar" tab.
Step 3
Click "Allow" to confirm that you want to allow the SharePoint website to open Outlook on your computer. Outlook automatically opens.
Step 4
Click "Yes" to confirm that you want the SharePoint calendar to connect to Outlook. The SharePoint calendar automatically appears in Outlook under "Other Calendars."
Print the SharePoint Calendar
Step 1
Click "Other Calendars" in the navigation pane in the left side of the window. Click the SharePoint calendar to open it.
Step 2
Click the "File" tab in Microsoft Outlook, then click "Print."
Step 3
Select "Calendar Details" style under "Print What" to print the complete details of the SharePoint calendar.
Step 4
Click "Print Options" to select print options such as the date range or printing a specific page. Click "Print" after selecting your options to print the SharePoint calendar.