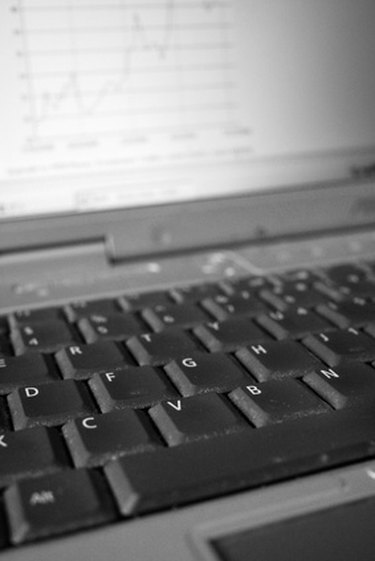 Losing PowerPoint files after working on them for hours can cause a lot of unwanted stress. But, the good news is that you do not need to start all over again. PowerPoint has an auto-recovery tool that helps users recover files that they may have closed without saving, or lost due to unexpected errors. While working in PowerPoint, the program tracks every change made since the file was last saved through a temporary file which can be recovered.
Recovering a PowerPoint File By Use of the Auto-Recovery Bar
Step 1
Click the "Start" menu, click "Programs" and then click "MS Office PowerPoint."
Step 2
Turn on PowerPoint's auto recovery option by opening PowerPoint and clicking the "Microsoft" button located in the top left of PowerPoint. A menu will open. Scroll to the bottom of the menu.
Step 3
Click "PowerPoint Options." Click "Save" on the side bar, and check "Save AutoRecover information every x minutes." Fill in how often you want PowerPoint to save your file while you are working. The shorter the time frame you specify, the less data that will be lost if recovery is needed.
Step 4
Click on the file version you want to restore for the recovery of your file. A "Recovered" version is a file that contains more recent changes than the file with "Original" beside the title. A message will pop up asking whether you want to replace the existing file. Click "YES" and a copy of the file will be saved.
Step 5
Right click the versions you intend to save in the "Document Recovery" task pane and click "Save As." Type a new filename for your file, then click "Save." Unless you change the name of the file, it will overwrite any version of the file you may have stored in your system.
Recover a PowerPoint File by Searching for Automatically Saved Versions
Step 1
Click "Start" and click "My Computer." Click "Search" and select "For files or folders." Double-click on your hard drive.
Step 2
Type "ppt*.tmp" into the search box that appears on the upper right corner of your window. Hit "Enter" on the keyboard. The hard drive will now search for any unsaved PowerPoint files. When the search is complete, all recovered PowerPoint files will be displayed.
Step 3
Locate the file you were working on and right-click it. Select "Rename," and change the extension of the temporary file to ".ppt."
Step 4
Open the renamed file in PowerPoint by double-clicking on it. Open the "File" menu and click "Save."
Restoring a PowerPoint File That Was Overwritten
Step 1
Open the "Start" menu. Select "Programs," and click "Accessories." Click "System Tools." Scroll down to "System Restore," and click it. Windows System Restore will open.
Step 2
Click "Next." Select a restore point prior to when you believe your file got overwritten by highlighting it.
Step 3
Save and close any open files you may be working with. System Restore will need to restart for the restoration to take place.
Step 4
Click "Finish." Your system will begin its restoration process. Restart your computer when prompted to do so.
Step 5
Locate the file that that is being restored by using your windows search tool. Type all, or part of the file name into the search bar, and press "Enter."
Tip
While working on PowerPoint, try to save the changes you have made to your file often. Auto-Recover is not a replacement for saving your data.
Warning
Make sure that you give your chosen file a PowerPoint (.ppt) extension or it might become inaccessible. Give your file a new name if you wish to keep both files while using the System Restore method. Any changes made to the system during the restore date and the current time will be lost if you use the System Restore option.