Removable flash media such as Memory Sticks are an easy way to store lots of data on a small device. Unfortunately their convenience is sometimes overshadowed by their tendency to become corrupted easily, which can destroy any data that was stored on the Memory Stick. In order to recover data from a corrupted Memory Stick, you first must repair the memory stick by formatting it. Once the memory corruption is repaired, you can attempt to recover the deleted data using a file recovery program.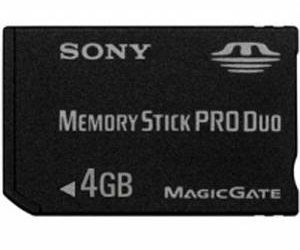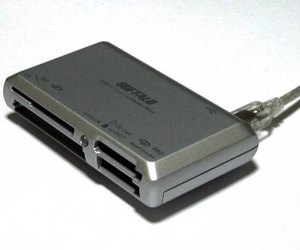 Insert the Memory Stick into the corresponding port on your computer if your machine has an internal card reader. Acquire an external card reader and connect it to the computer's USB port if you do not have an internal card reader.
Step
Shut down the new window that will appear that asks what action you want to take. Do not choose any of the options. Open the Start menu and click on the "My Computer" option to bring up a list of devices attached to your computer.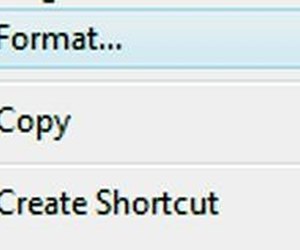 Find the driver letter that corresponds to your Memory Stick. Right-click on the drive letter. Click on "Format" in the pop-up menu that will appear.
Step
Make sure that the "File Format" drop-down menu is set to "NTFS" in the new window that pops-up on the screen. Leave the other options at their default settings. Click on "Start" and wait for the Memory Stick to finish formatting.
Step
Access the Resources link for the "Recover My Files" program if your computer does not have another file recovery utility already installed. Download and install the file recovery software.
Step
Open the file recovery software and click on the "Manually Set Options" link at the bottom of the screen. Navigate to the "Search" tab and click on the option labeled "Search for Deleted Files."
Step
Click "OK" and then click on "Complete Format Recover." Click "Next." Find the drive letter for your Memory Stick at the center of the screen and click on it. Click "Next" again.
Step
Look through the list of file formats and click on appropriate file type that corresponds to the files that were on the Memory Stick. Click on "graphics" if the Memory Stick had image files or "Audio" if it held music. Click on all of the file types if there were several different types of files.
Step
Choose the "Next" option and then click on "Start." Scroll through the list of files that the recovery utility found. Click on each file you want to recover and then click on "Save Files."
Step
Select the location on the Memory Stick or on your computer's hard drive where you want the recovered files to be saved. Click on "Save" to finish recovering the lost data.