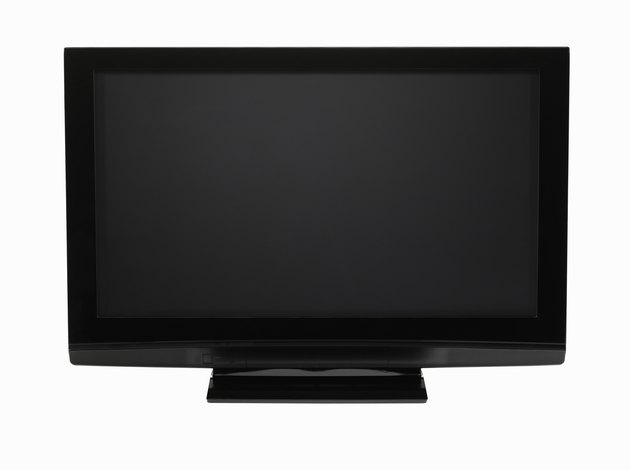 Registering your Samsung TV with its manufacturer has a number of benefits. From a safety perspective, it is important because it makes it easy for Samsung to let you know if there are any recalls on the set. Registration protects your warranty, as you have to enter the information from your sales receipt, providing a backup if your receipt is lost. It also gives you access to information and ongoing support and contact from Samsung to make it easier for you to enjoy your TV set.
Step 1
Copy down your Samsung TV's serial and model numbers. They are typically located on a large label on the back of your TV set and on a smaller label on the right side of your set. The smaller label has larger text and should still be readable if you have mounted your TV to the wall.
Step 2
Visit the Samsung.com website and click on the "Product Registration" link in the upper right corner.
Step 3
Fill in all of the fields on the right side of the screen and click the "Submit" button. This screen asks you for basic information such as your name, email address, and zip code and also allows you to choose a password.
Step 4
Wait a few moments for the "My Samsung" screen to appear and to switch over to the "My Account" tab.
Step 5
Fill in the pull-down tabs labeled "Product Information" by choosing the correct option from the displayed choices. Enter your TV's serial number by typing it into the box labeled "Serial number."
Step 6
Continue down the screen, filling in every field that is marked with a red asterisk. You may, if you choose, omit the other fields. When you are done, click the "Submit" button.
Step 7
Check, or uncheck, any of the boxes in the section labeled "Preferences" in the following screen to determine what information, if any, Samsung will send you. You may also fill in the optional "Additional Information" section below that if you choose. Click the "Submit" button when you are done with this screen.
Step 8
Click the "OK" button in the small alert box reading "Account updated successfully" that pops up. At that point, you have finished the registration process.