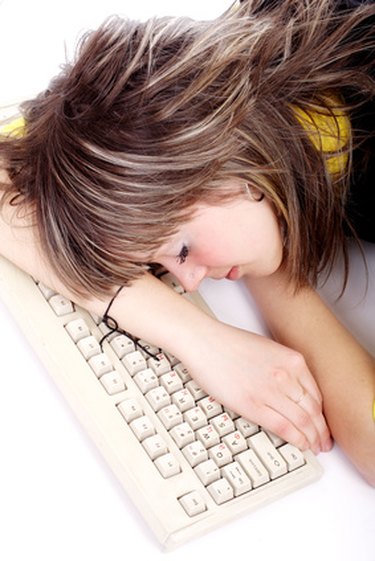 BAT, also referred to as BAT.IBBM.generic, is a computer worm that writes itself into your Batch Processing (.bat) files. The computer worm can then replicate itself and spread from computer to computer, causing damage. For example, BAT might slow your computer, change your system configuration, decrease your available memory and cause your computer to crash. Fortunately, BAT can be removed automatically if you have access to the Internet, or manually if you do not.
Automatic Removal
Step 1
Download a free antivirus program, such as AVG Anti-Virus Free Edition, Windows Defender or BitDefender Free Edition (see Resources).
Step 2
Update the antivirus program that you downloaded. Many antivirus programs offer hourly updates in order to equip the antivirus program with the tools necessary to detect and remove the latest viruses. Consequently, the antivirus program you downloaded may already be out-of-date. If you are unsure of how to update the antivirus program, consult the manufacturer homepage.
Step 3
Run a scan of your computer using the antivirus program that you downloaded. If you are using AVG, click "Scan Computer" in the "AVG Test Center" window. If you are using Windows Defender, click the arrow next to "Scan" and select "Full Scan." If you are using BitDefender, click "Scan Now." Running a scan will automatically detect and remove BAT.
Manual Removal
Step 1
Click on the "Start" menu, then "Control Panel," then "System and Maintenance," and then "System."
Step 2
Click "System Protection."
Step 3
Click on your "System" drive and then click "Configure" and check the box next to "Turn off system protection." This will ensure that Windows does not automatically reinstall the malicious files that you are going to delete in step 5.
Step 4
Click on the "Start" menu and then click on the "Search Programs and Files" box.
Step 5
Search for and delete the following files. To delete a file, right-click on the file and select "Delete."
"blackday.bat" "qui3tsch.bat"