TracFone is a prepaid cell phone carrier in the United States. TracFone phones offer the same amount of features as other cell phones, including the ability to send texts and store contacts and their numbers for easy access. However, you may find yourself in a position where you need to delete a contact and the associated phone number. Regardless of your TracFone model, deleting a number will follow a similar procedure.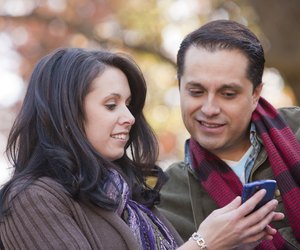 credit: Huntstock/DisabilityImages/Getty Images
Step
Select "Contacts," either from the main menu of your phone or from your cell phone's main screen. Depending on your cell phone, the process to find your "Contacts" list will vary.
Step
Use the "Up" and "Down" arrow keys on your phone to select the contact and phone number you want to remove.
Step
Select "Delete" or "Remove" from the menu to remove that phone number from your TracFone cell phone.