Because of their capacity to be viewed across different computers with varying operating systems and software, PDF (Portable Document Format) files are commonly used to communicate information. PDF files are popular for use in distributing manuals and handbooks because of their reduced file size. Occasionally, you might have a need to edit a PDF file by removing irrelevant pages. This article will explain how to remove pages from a PDF file.
Step 2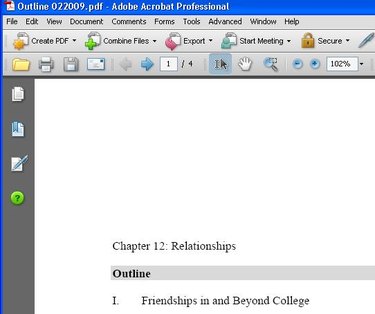 Open the document from which you want to delete pages. Notice that the document in the example has four pages.
Step 3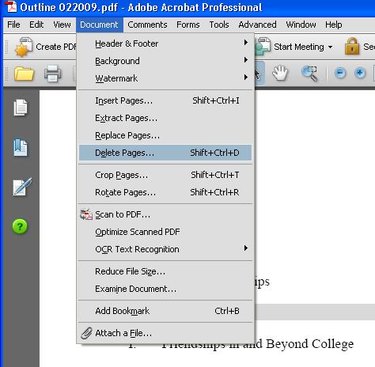 Click once on the "Document" drop-down menu and select "Delete Pages."
Step 4
Select the pages you want to delete in the "Delete Pages" pop-up box. To delete one page at a time, type the same page number in both the "From" and "To" fields. To delete a block of pages, as in the example, type the first page number you want to delete in the "From" field and the last page you want to delete in the "To" field.
Step 5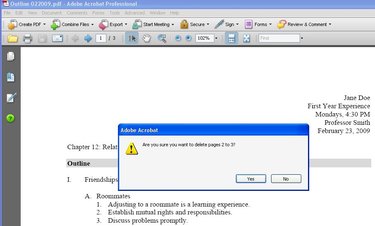 Click once on the "Yes" button on the pop-up window confirming that you want to delete the pages you selected.
Step 6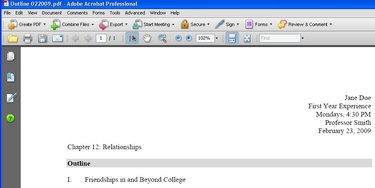 Repeat steps 4 and 5, as necessary, until you have deleted all of the necessary pages. Notice the document in the example now has one page.
Step 7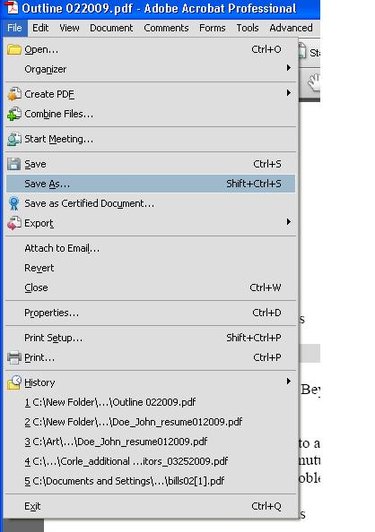 Save the changes to the document. If you plan to reuse the original document, make certain to save the new document under another name.