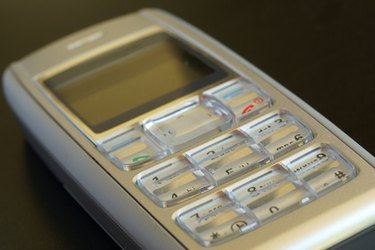 A scratch to the screen of your iPod, cell phone, portable video game player or any other item can be make its use difficult. As long as the scratches aren't too deep, you can usually remove the scratches. Minor scratch removal is often simply a way of filling in those scratches so they are no longer visible. Before you toss the item aside as unusable, try a few household items to remove the scratches from the plastic.
Step 1
Apply a liberal amount of toothpaste to scratched surface. Wipe any excess away and allow the toothpaste to dry in the cracks/scratches. Be sure to use a paste-based toothpaste and not a gel toothpaste. Use a soft cloth to polish the surface when the toothpaste has dried to remove the scratches.
Step 2
Apply liquid furniture cleaner to the scratched area. Depending on the scratched item, you may to apply the liquid furniture cleaner directly to a soft cloth rather than directly on the scratches. Polish the scratches with the cloth and buff them out.
Step 3
Apply plastic polish to a soft cloth. Polish and buff out the scratches, using circular motions, for 2 to 3 minutes. Repeat as necessary.
Step 4
Spray liquid bandage on the scratches. Use a paper towel to dab the excess. Allow the proper time for the liquid bandage to dry (as per the instructions provided). Use a soft cloth to polish.
Things You'll Need
Toothpaste

Lemon furniture polish

Plastic cleaner and polish

Liquid bandage