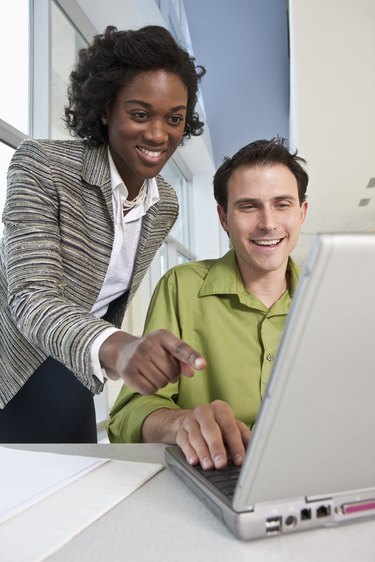 RAM, otherwise known as Random Access Memory, is basically the memory that your computer uses at short term, in order to keep track of all the actions you are currently doing on the computer. If your computer does not have enough free system memory, your programs will begin to run slow, and your computer may actually crash. Usually when you finish with a program, the RAM that was being used is released back into the system; however, there are times that this does not occur. To solve this problem and reset your system RAM, all you need to is defragment your system RAM with a program.
Step 1
Download RAM Def 2.6 Xtreme from the link in the Resources section below. Save the file to your computer. This software has been tested for spyware and viruses, so you have nothing to worry about. Best of all, the software is completely free! See the resources section for the link.
Step 2
Unzip the file, and run the .exe file to install the software to your computer by following the on screen instructions. This installation will take you around five minutes, and will not take up much storage space on your hard drive. Programs like these are perfectly fine for your computer system, and will help you keep up maintenance on it.
Step 3
Run the program. The first time you run the program you will be prompted to choose settings. You'll need to click "Yes" on the box that pops up in order to choose the settings. These settings will dictate how the program will behave from now on, in terms of the way it will display information to you, and how often it will run.
Step 4
Choose settings that appropriate to your liking. It is suggested to allow the program to run at all times, and when Windows starts, so that you may always keep an eye on your memory resources. You can set the program to alert you when your resources have reached 1/3 of the total system memory available. Once you have chosen these settings, click OK.
Step 5
Click Start to begin the defragmenting process. When you are finished, you can click Send to Tray so that the program will continue to run in the background and notify you of your status.