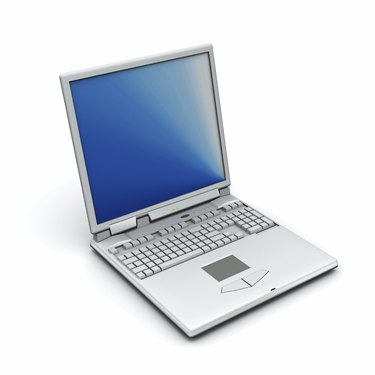 When a vital file becomes corrupted, it might be necessary to restore a computer to its original factory settings. This process also cleans up the hard drive and removes old programs that can make a computer slow and unresponsive. But, because restoration wipes away all files you've installed or created, it should be a last-ditch effort in trying to repair a computer. If you've reached this point with your Acer laptop or desktop, the manufacturer provides a utility to restore the factory settings.
Step 1
Open the Windows Start menu by clicking on the icon in the lower left corner of your desktop.
Step 2
Click "All Programs," then the "Acer" folder.
Step 3
Select "Acer eRecovery Management" to open the utility. If a Windows prompt asks for permission to run the program, click "Yes."
Step 4
Click the "Restore" button in the pane on the left side of the program window.
Step 5
Click "Completely Restore System to Factory Defaults."
Step 6
Select the "Yes" option in the dialog box that asks you to confirm the action, and click "Start."
Step 7
Click "OK" in the second confirmation dialog box to restart the computer.
Step 8
Click "Next" in the warning window that appears after the computer reboots. This confirms that you realize restoring the computer deletes any data stored on your hard drive.
Step 9
Click "Next" again in the Restore Destination window, and click "OK" in the popup that gives you one last warning about deleting your data. The restoration process will begin.
Step 10
Click "OK" when the utility lets you know that the restoration is complete. The computer will restart, and Windows will finish the recovery process.