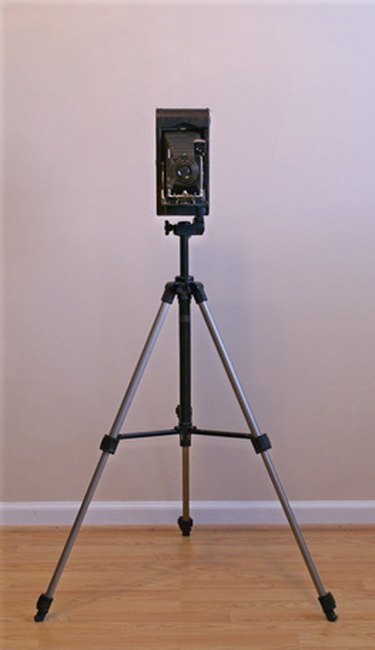 Photography has come a long way since the first compact cameras became available, and photos taken a long time ago will benefit from some restoration. Photos have long been a means of preserving a memory. Over time photos tend to deteriorate. There are several methods of preserving old photos and restoring them. Using these techniques, you can enhance old photos and make new copies. Once you've restored the photo in digital format, you can print more copies to share with family and friends.
Step 1
Scan the image onto the computer or take a picture of the photo using a digital camera.
Step 2
Open the photo in a photo-editing program. Fotoflexer.com, Picnik.com and Pixlr.com are all free online editing suites, and the free versions will provide the appropriate functions needed.
Step 3
Adjust brightness and contrast. If your photo is old the colors will lose clarity and by adjusting the brightness and contrast you will revitalize the photo.
Step 4
Click "Effects" tab on main menu of Picnik.com, select and click on "Soften." In Fotoflexer.com click on the retouch tab and select fix blemishes. In the Pixlr.com program select "Filter" and choose the "Denoise" tab. These effects will all produce the same or similar results to soften blemishes or scratches on the photo.
Step 5
Choose your brush size and click on the area of the photo to edit. The brush will smooth out blemishes and remove scratch marks. This works best on background blemishes or noise. Overuse can blur the image.
Step 6
Desaturate the photo. Making the image black-and-white will give it more clarity and will also give better results in tone. This is optional, so only apply if you feel the photograph would benefit from being black-and-white. This is most suitable for restoring a photograph shot in sepia. In Fotoflexer.com select "Effects" and then "Greyscale." In Picnik.com select "Effects" then "Black and White." In Pixlr.com select "Adjustment" and "Desaturate."