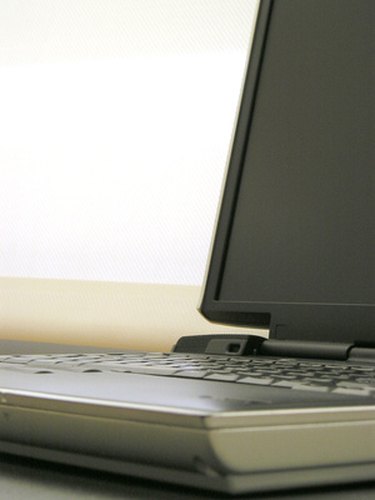 There are many reasons that a user may decide to revert a computer to factory settings. A computer may be unresponsive during tasks, or drivers may have been corrupted, making factory-installed hardware unusable. Computers come from the factory with settings that are optimal and customized to the hardware and software bundle built in. Often, changes are made unintentionally that could damage the system.
Luckily, computers come from the factory with an active program that monitors changes to each individual system. This program creates restore points that users can revert to as soon as they notice a problem. System Restore allows you to go back in time without losing data such as pictures, music and other personal settings.
Step 1
Click on "Start" at the bottom left of the taskbar. Navigate to "All Programs" and scroll down to "System Tools." Choose "System Restore" from the tasks located in System Tools. A screen will pop up asking you if you would like to restore your machine, or create a restore point.
Step 2
Click on "Restore my computer to an earlier time" and then click the "Next" button. Select your date and time from the "Select a Restore" dialog box. To revert to factory settings, use the calendar to change the month and date to the day the computer was first booted. Use the drop-down menus for easy access. Click "Next" on this screen to proceed.
Step 3
Verify that you intend to revert to an earlier time on the "Confirm Restore Point Selection" page. Make sure that the date and time chosen are correct and press "Next" to begin System Restore.
Step 4
Allow the program to run and restore your settings. This can take a considerable amount of time. The computer will reboot automatically when System Restore is finished. A dialog box will pop up signaling that System Restore is complete. Press "OK" on this screen.
Tip
Save important documents to a disc or USB flash drive. Back up school work, tax documents and other data that you can't easily replace.
You can undo the System Restore by selecting "Undo my last Restoration" from the System Restore program.
Warning
Use System Restore only as a last resort to a problem.