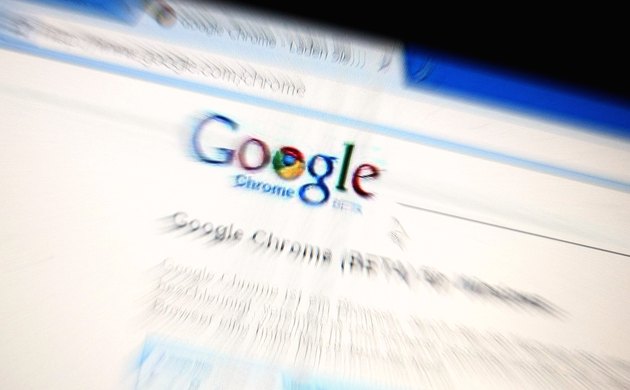 The Google Chrome Web browser lets you quickly view the raw source code for any Web page. However, a page's source code can be hundreds of lines long, and it can be difficult to scroll through the code and look for a single line. If you need to locate a section of a page's source code to confirm that you have entered something correctly or find out how another website accomplishes something, view the source code in Google Chrome and open the "Find" dialog.
Step 1
Open Google Chrome and navigate to the Web page for which you want to view the source code.
Step 2
Position the mouse pointer over an open area of the page. Right-click and select "View Page Source" on the context menu. Alternatively, click the wrench button in the upper right corner of the window and select "Tools" and "View Source." On a PC, you can also access the source code for a page by pressing "Ctrl" and "U" simultaneously. The source code for the page appears in a new browser tab.
Step 3
Click the wrench-shaped button and select "Find" or press the "Ctrl" and "F" keys simultaneously. A small text box with a blinking cursor appears in the upper right corner of the window.
Step 4
Type the term that you seek. As you type, all instances of the search term become highlighted within the source code. Yellow bars also appear on the right side of the window allowing you to quickly scroll to find that term in different areas of the document.
Step 5
Close the browser tab when you are done reviewing the source code.