There are good reasons for wanting to view old Craigslist ads that have been removed from Craigslist. If you are a seller, you may want to copy an old listing and relist it. If you are a buyer who has recently purchased something, you may want to take a look at the ad again to check the description or see if there is an implied or express warranty. For sellers, your best bet is to create a Craigslist account before you place ads. For buyers, you might be able to find a cached page on a search engine.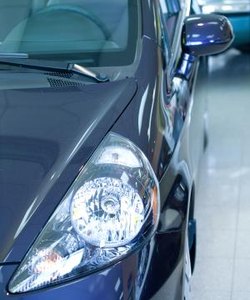 Create a Craigslist Account
Step
Click "My Account" at the top left of Craigslist and then type your email address into the "email address" text box. Type the captcha into the "word verification" box and then click "create account."
Step
Sign into your email account and then click the link in the Craigslist email.
Step
Type your password into the "password" text box. Once you are signed in, all your ads -- including those not running any more -- will be listed in chronological order.
Step
Navigate to your favorite search engine.
Step
Type a description into the "search" text box and then press "Enter." For example, type "Craigslist item xxxxxxxx," where xxxxxxxx is the listing number. You could also enter a description if you don't know the listing number.
Step
Click "cached" under a search result.