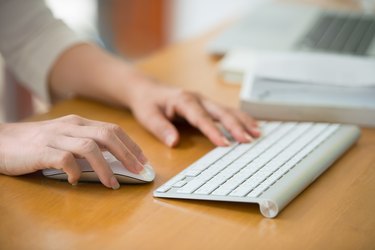 How to Set Internet Explorer as Default Browser. If you really like Internet Explorer and plan to use it for most of your Internet browsing needs, you should consider making it your default browser. This is especially true if you have more than one Internet browser installed on your computer. When you set Internet Explorer as your default browser, you will have the convenience of never having to specifically select Internet Explorer as your browser when you go online. Simply press the Internet connection button on your keyboard and Internet Explorer will automatically open.
Use Internet Explorer Every Time
Step 1
Activate Internet Explorer on your computer.
Step 2
Click on 'Tools' in the toolbar menu.
Step 3
Select 'Internet Options' from the list of choices.
Step 4
Go to the 'Programs' tab.
Step 5
Find the 'Default Web Browsers' heading.
Step 6
Click the 'Make Default' button.
Step 7
Click 'OK.' Your default Internet browser is now Internet Explorer.
Step 8
Test your new settings. If you designate Internet Explorer as you default browser, any Web link you click from your computer should now open in that program. For instance, if you click a link someone has sent you via email, the Web site should automatically load in a new Internet Explorer window or tab.
Things You'll Need
Internet Explorer

Computer

Working Internet connection
Tip
For further help in how to set Internet Explorer as your default browser, go to the FAQs page on the Internet Explorer Web site (see Resources below). You will need a minimum of 64 MB of RAM to run Internet Explorer. For an optimal experience with this program, it is strongly recommended that you also have a high resolution monitor and a Pentium processor. If you have another Internet browser and want to use it on occasion, simply click on the link to that browser on your computer's desktop to open the program. Internet Explorer has a strong spyware and adware blocker. These features enable you to confidently browse the Internet without having to worry about being accosted with unwanted ads or having your online movements tracked by unknown sources. Internet Explorer comes with these features already turned on.
Warning
This set of instructions was prepared using Internet Explorer 7.0. With earlier versions of Internet Explorer, some of the steps listed below may not work or might be different.