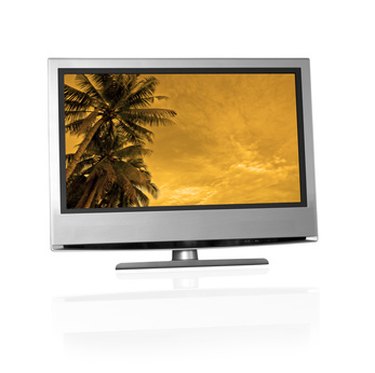 Televisions have come a long way since their invention, with plasma and LCD sets the latest arrivals. LG is a well-known electronics manufacturer and produces a variety of flat-screen TVs, or flat-panel as they are also known. Set up for your new LG television can be accomplished in a few simple steps.
Set Up TV
Step 1
Unpack the LG TV and all of the components. Sort the contents of the box and locate directions, if needed.
Step 2
Decide whether you would prefer to mount the TV on the wall or place it on a stand. Be sure there is an outlet in the vicinity to plug in the television, any cable or satellite receiver, and DVD player. If you plan to mount the TV on the wall, locate a wall stud at the installation location. Use a stud finder to make this process easier. Mark the stud location with a small pencil mark.
Step 3
Use the level to draw a straight and level line along which to attach the TV's mounting bracket. Attach the mounting bracket with the screwdriver along this line with the included hardware.
Step 4
Mount the TV onto the bracket or place onto the TV stand. Mounting directions are specific to each model, so consult the included information.
Step 5
Plug the TV into a power surge protector to protect your investment in the set. Turn on the television to set the time and other first-time-use functions. Look through the menus available to familiarize yourself with the other functions on the TV.
Step 6
Connect the coaxial cable from a cable outlet, or connect to a cable or satellite receiver. Use High Definition Multimedia Interface (HDMI) cables for the best picture and sound if connecting to a high-definition video source.