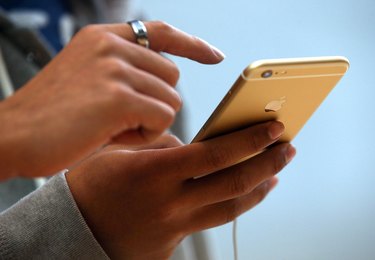 Apple's Safari, like many browsers, enables you to set your home page so that you can visit your favorite or most often used website at launch. Changing the home page on your Safari browser is an easy process -- so long as you're using it on your Mac. The iOS version of Safari lacks this feature as of publication, but there is a workaround involving pinning a page to your home screen.
Desktop Safari
Changing the home page in the desktop versions of Safari is pretty straight-forward. For both Windows and Mac Safari, click the gear-shaped button and select "Show Menu Bar," then "Edit," followed by "Preferences." The option is in the General section of the Preferences menu, where you can either enter the desired home page address using the provided text field or by clicking "Set to Current" to set it to the current website.
IOS Safari
Safari for iOS doesn't support changing the default home page. You can work around this by adding a bookmark to your home screen, giving you an icon you can tap at any time to quickly launch to the page you'd prefer. Just visit the desired page and tap the "Share" icon, followed by "Add to Home Screen."