AARP, formerly known as the American Association of Retired Persons, has teamed up with Consumer Cellular to provide discounted cell phone service for qualified members. This is a no contract program with a 100% satisfaction guarantee. If you don't like the service, return the phone within the first 45 days or 45 minutes of service usage (whichever is first) for a full refund. 45 days/minutes is enough time to decide whether or not the AARP Consumer Cellular plan is the right cell phone plan for you.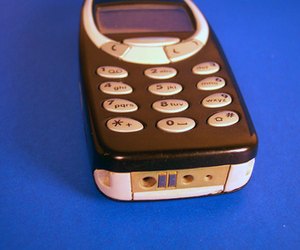 Step
Join AARP. Reaching the age of 50 is an admirable milestone, but it's not enough to participate in the Consumer Cellular discount program. You must actually be a member of AARP. Visit the website aarp.org to join.
Step
Review the coverage area map. Before signing up for the AARP Consumer Cellular plan, check out the coverage area map to make sure coverage is available in your area. While coverage is available in most parts of the United States, there are certain areas such as Alaska and portions of Nevada where service is not currently available.
Step
Choose the discounted plan that best suits your budget and phone usage. Consumer Cellular plans start at $10 for the "Anywhere Casual" plan and go up to $60 a month for the "Anywhere 2000" plan. The cost differential depends on the number of minutes included in the selected plan.
Step
Select the appropriate cell phone. Phones range in price from free, for the Motorola W259 flip phone up to $40 for the Samsung A177 (the Samsung A177 has a full keyboard which comes in handy when sending text messages). The AARP plan also offers senior friendly phones which include features such as large buttons which are easier to see and hearing aid compatibility.
Step
Consider text messaging. Text messaging isn't just for the teen population. Adults are enjoying the convenience of texting. Consumer Cellular offers optional texting packages ranging from 100 to 2000 messages per month. The monthly cost ranges from $2.38 to $19 depending on the package selected.