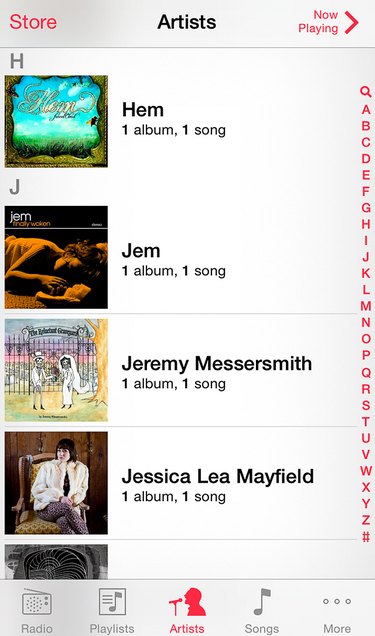 The built-in Music app is the iPhone's default player for songs you've synced to your iPhone or stored in your iCloud account. When you browse your music collection, the app offers several sorting options to help you quickly find the tunes you're looking for.
Step 1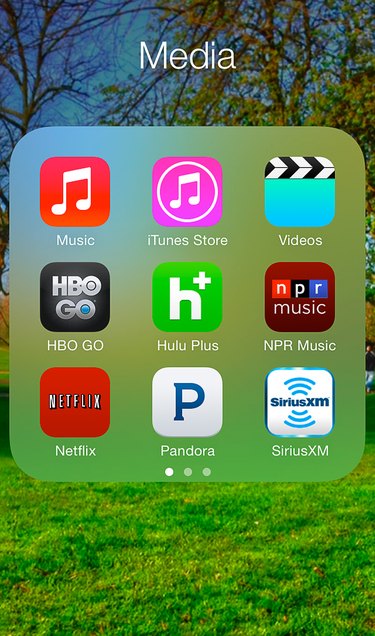 Tap the Music app to open the iPhone's music player.
Step 2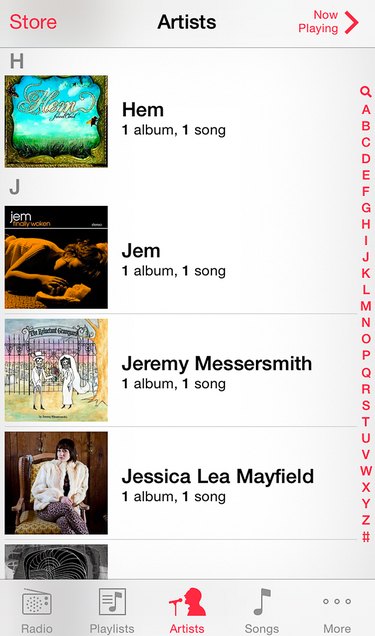 Tap "Artists" on the bottom row of the Music app to view your music sorted alphabetically by artist.
Step 3
Touch "Songs" to view individual songs sorted alphabetically.
Step 4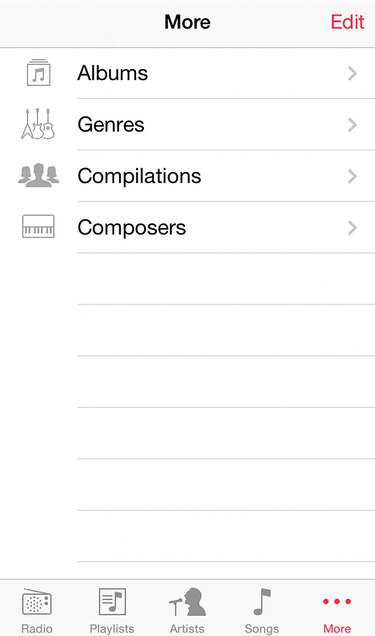 Tap "More" to see additional sorting options. Touch "Albums" to sort your music by album; "Genres" to sort by genre; "Compilations" to sort by compilation name; or "Composers" to sort by the composer's name.
Step 5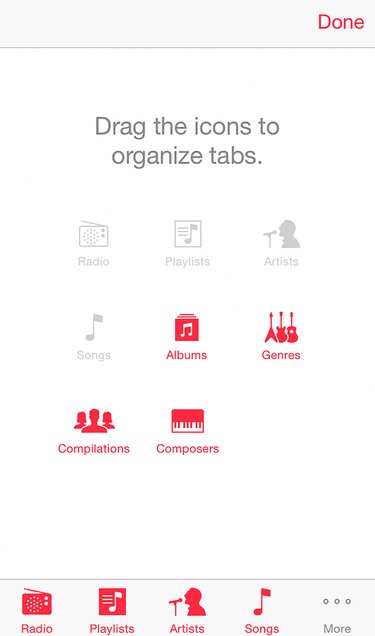 Tap "Edit" in the upper right corner of the More menu to add new sorting options to the main Music menu. Hold your finger on the sorting option you wish to add to the menu and drag it over the menu item you wish to replace, then release and tap "Done." For example, you can replace "Radio" with "Albums," if you find that you use the Album sorting feature more frequently than the Radio feature.
Tip
To manually change the order in which songs play, create a playlist containing only the songs you want. By default, songs play in the order you've selected, unless you select the shuffle option.
Warning
Music stored in iCloud displays a cloud icon next to the song title or beneath the album title; these items are only visible when your device is connected to the Internet.