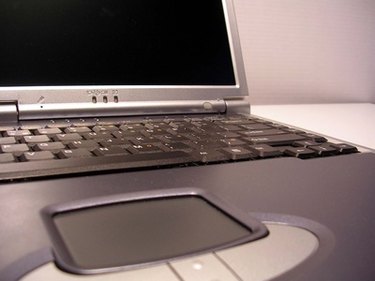 Laptops are a great way to get some work done on the way to the office, in your living room or on the go. It can be frustrating when you try to get some work done and your slow computer prevents you from working at an efficient speed. Getting your Toshiba laptop up to speed isn't too difficult, and only takes a few minutes.
Step 1
Remove unused programs on your computer. Click to open the "Start" menu and select "Control Panel." Click on the "Add/Remove Programs" button. Browse through your programs to see if you have unused programs on your computer. Remove these excess programs and features to speed up your computer.
Step 2
Run a spyware removal tool to remove unwanted spyware and malware from your Toshiba laptop. Most Toshiba laptops come with a spyware program already loaded; if not, programs can be downloaded for free.
Step 3
Empty your Internet cache. Start up Internet Explorer. Under the Internet Explorer "Tools" menu, select "Internet Options." The first tab you see will be the general tab. In that tab under browsing history, click "Delete files." This will delete your temporary Internet files and speed up your web browsing.
Step 4
Defragment your hard drive. Microsoft's disk defragmenter works by piecing together fragmented pieces of your hard drive--in a nutshell, information is easier for your computer to find and your computer can run faster. Open disk defragmenter by clicking "Start," select "All Programs," click "Accessories," go to "System Tools" and click on the "Disk Defragmenter."